The Federal Skilled Worker Program of Canada is the most popular immigration program of the country. The visa qualifies you to live and work legally in the nation with your permanent resident status. This is allowed on the grounds such as your age, education qualification, and work experience. The applications are evaluated according to the applicant's ability to become economically established upon immigration to Canada. Experts from the best immigration consultants assist candidates accordingly.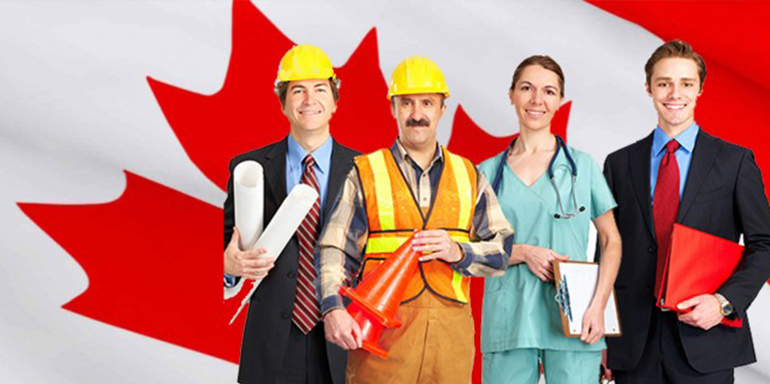 As of January 1, 2015, the Federal Skilled Worker applications are being processed through the Express Entry immigration selection system. Firstly, the eligible applicants must make an Expression of Interest in moving to Canada by creating an online Express Entry profile. The applicants must have at least one year of continuous full-time or equivalent paid work experience in the past 10 years in a skilled occupation. He/she must also qualify for Arranged Employment in Canada with a Labour Market Impact Assessment and a full-time, permanent job offer from a Canadian employee. He/she must also have minimum proficiency in one of Canada's two official languages, English or French. Additionally, the applicant must also obtain at least 67 points based on IRCC immigration selection factors.
Some of the top immigration consultants provide detailed understanding of the following selection criteria to enable candidates apply successfully:
1. Education – Applicants can get up to 25 points for their formal education.
2. Language Skills – Applicants can get up to 28 total points.
3. Work Experience – Applicants can get up to 15 points for certain paid, skilled work experience.
4. Age – Applicants can get up to 12 points.
5. Arranged Employment – Under this factor, the applicants can get up to 10 points if they have arranged employment in Canada.
6. Adaptability – Applicants get earn up to 10 points for a number of factors that show that they are adaptable to moving to Canada.
7. Proof of Funds – The applicant must show that he/she has sufficient settlement funds to support him/herself and any dependents after his/her arrival in Canada.
Finally, candidates and their dependents must undergo medical examinations and obtain security clearances as part of their immigration application process.